Hand - Made Treats Dog Training Pet Sitting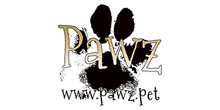 All Paws Gourmet Pet Store is proud to carry Pawz in Rye, New York. We are devoted to all things dog & cat... Hand made treats, pet accessories, pet themed decor, pet sitting and training - all in one spot!
We hold a Wisconsin Pet Feed Manufacturer, Processor and Distributor license. All pet treats and food are all natural and have guaranteed analysis labeling.
Dog Treats & Accessorize
Hand Painted Bowl
Hand Painted Treat Jar
Just Treatz! Beefz
Just Treatz! Chickenz
Just Treatz! Chopz
Martingale Dog Collars
Dog Collars